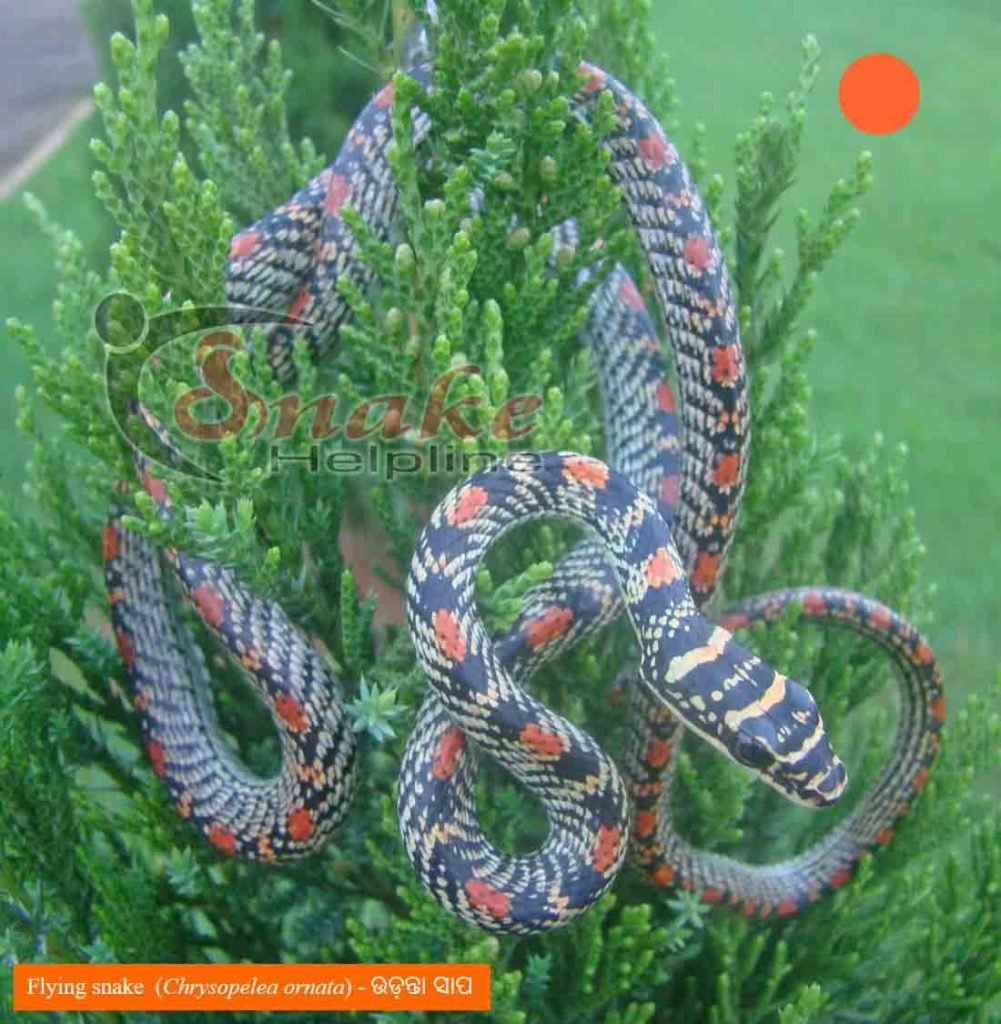 Mildly-Venomous
Common Name: Flying snake
Odia Name: ଉଡ଼ନ୍ତା ସାପ
Zoological Name: Chrysopelea ornata
Family: Colubridae
WL(P)A – Schedule – II
Long, slender, smooth-scaled. Yellow, greenish-yellow or pale green back with black crossbars. A series of large orange or red vertebral spots or rectangles lie between alternate pairs or black cross-bars. Yellow cross-bars and spots black head.