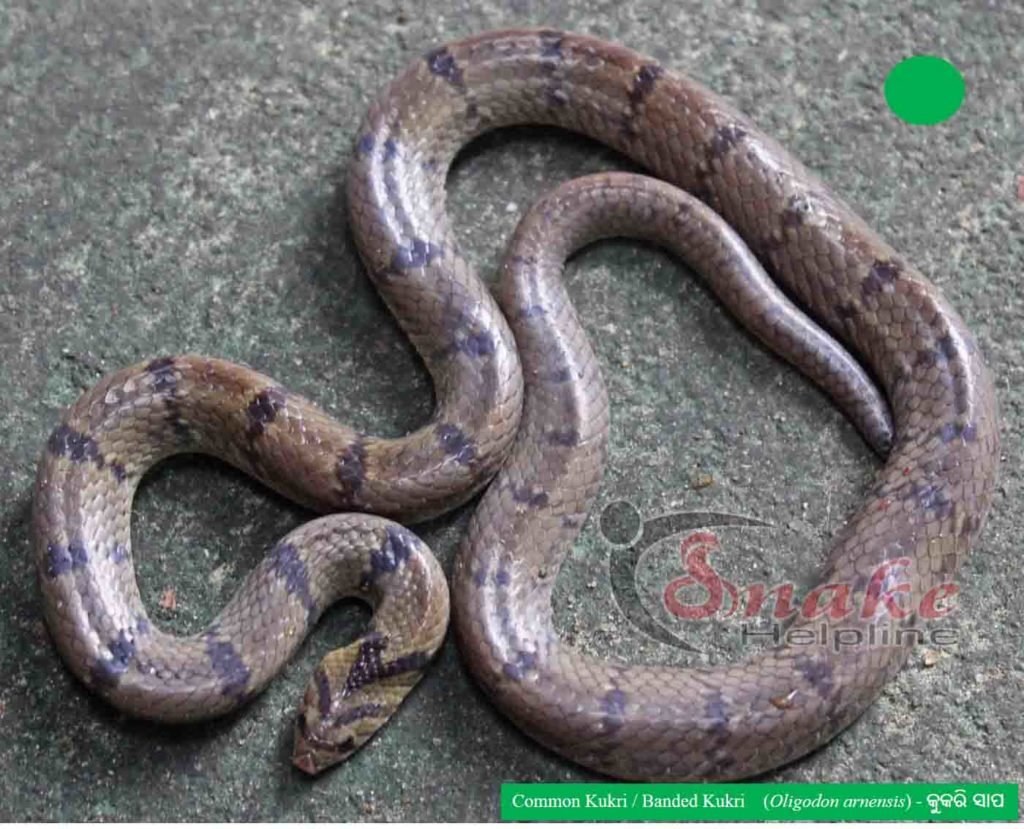 Non-Venomous
Common Name: Banded Kukri
Odia Name: କୁକ୍ରି ସାପ
Zoological Name: Oligodon arnensis
Family: Colubridae
WL(P)A – Schedule – II
Non-venomous. Smooth scaled. Typical 'Ʌ' shaped marks seen as on other kukri snakes; round pupil in eyes. Pointed tip in short tail. Brown back with 10-20 distinct black or dark brown bands and three 'Ʌ' shaped marks of same color on head. The cross-bands with variable. Often mistaken as the Banded Krait with body – triangular in cross-section, enlarged hexagonal scales along the midback and distinctly rounded tail tip.
Look-alikes: Banded Krait