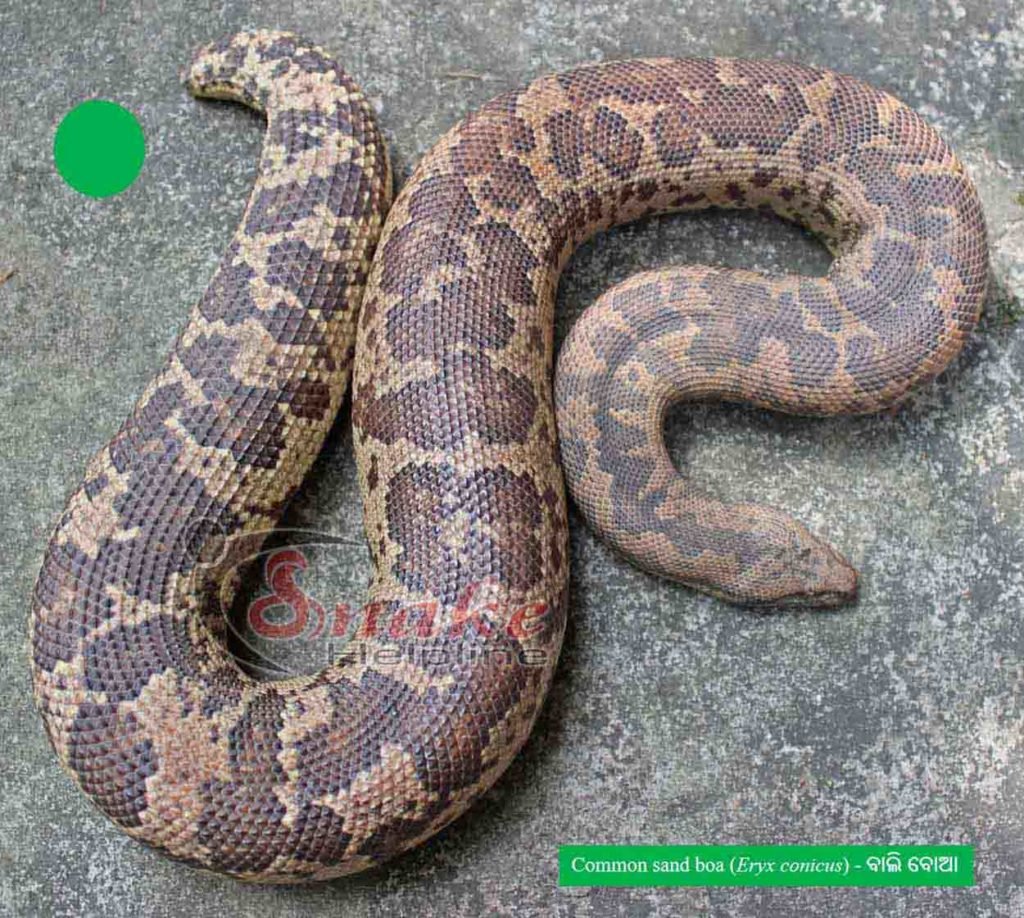 Non-Venomous
Common Name: COMMON SAND BOA
Odia Name: ବାଲି ବୋଆ
Zoological Name: Eryx conicus
Family: Erycidae
WL(P)A – Schedule – II
Short and thick-bodied. Scales of head and tail strongly keeled. Very short tail. Irregular dark brown or reddish-brown blotches on body; sometimes joined to form a zig-zag band. Often mistaken as Russell's viper or baby Python.
Look-alikes: Indian Rock Python
Russell's Viper
Banded Racer