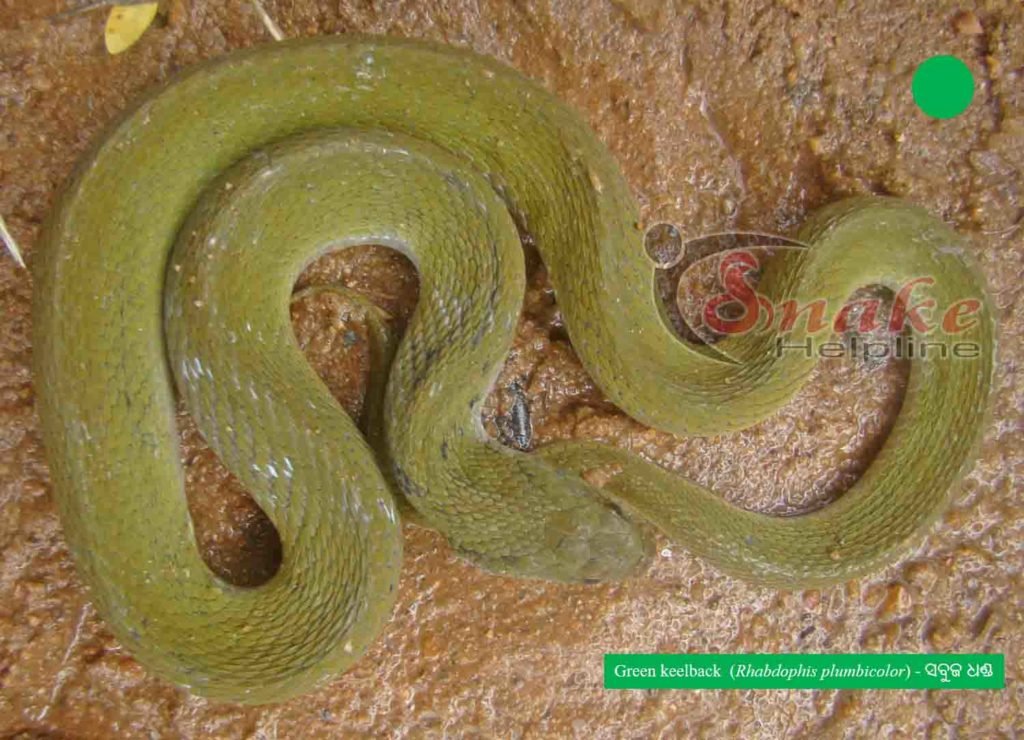 Non-Venomous
Common Name: GREEN KEELBACK
Odia Name: ସବୁଜ ଧଣ୍ଡ
Zoological Name: Rhabdophis plumbicolor
Family: Colubridae
WL(P)A – Schedule – II
Stout body, strongly keeled scale. Bright or dull green overall, sometimes with faint irregular black cross-lines. Young snakes a bright yellow (rarely orange) 'Ʌ' shaped mark on neck, bordered on both sides by a dark blue-black area and also have a black stripe from eye to angle or mouth. These markings are absent in the adults. Often confused with green pit vipers.