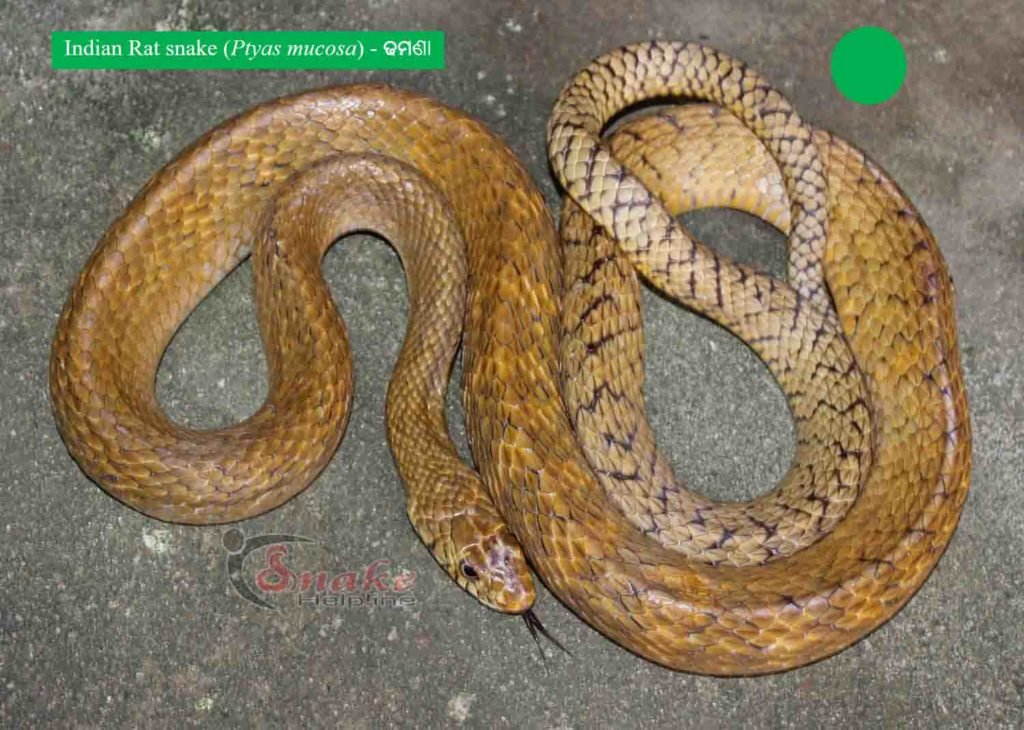 Common Name: INDIAN RAT SNAKE 
Odia Name: ଢମଣା
Zoological Name: Ptyas mucosa
Family: Colubridae
WL(P)A – Schedule – II
Pale yellow, brown, grey or black colour. Scales smooth with keeled upper rows. Body lightly or strongly marked with black; markings usually prominent on tail. Lip scales usually separated by vertical black lines.
Look-alikes: Cobras
Banded Racer
King Cobra